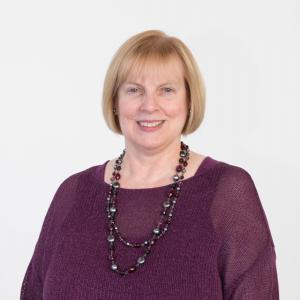 Biography 
Anne Mercer is a Certified Internal Auditor and Director of Professional Practices at The Institute of Internal Auditors (IIA) in Lake Mary, Florida. In this role she provides support management of The IIA's activities in developing and maintaining the International Professional Practices Framework and serves as a liaison between The IIA and its members. She also participates as a subject matter expert as The IIA defines relevant strategies to address general and specialized content topics and is a  content developer and project manager for the production of thought leadership, guidance, and tools through collaboration with global subject matter experts.
Anne has 20 years of experience as a chief audit executive in the insurance industry, including 12 years as the chief audit executive for a Medicare Advantage plan. Prior to her employment with The IIA she had been a volunteer with them for more than 30 years. Her volunteer roles with The IIA included serving as past chairman of the North American Board and Global Ethics Committee, as well as serving as a member of their Global Board of Directors' Executive Committee. She has held volunteer board positions with the audit board of the City of Orlando, Guaranty Fund Management Services and is a National Association of Corporate Directors Governance Fellow. 
 Anne has served as a public member of the CCMC board since 2017 and has been on multiple and diverse committees. As the public member of the board, Anne works to ensure that the board considers the priorities and best interest of the public.
Personal Statement: 
From a personal perspective, I had many interactions with case managers in both nursing home and hospice settings when my parents passed away in 2016. These experiences brought me a deeply personal understanding of the importance of advocacy as patients and their caregivers navigate the complexities of the health care system. I look forward to continuing to work with the CCMC board to promote the role of the case manager as an advocate that guides and empowers the consumer.