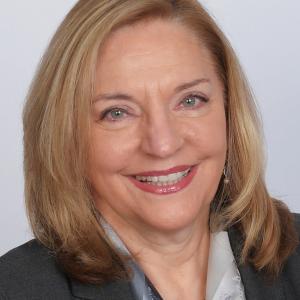 Vivian Campagna, DNP, RN-BC, CCM, ICE-CCP is the chief industry relations officer (CIRO) for The Commission for Case Manager Certification. As CIRO, Vivian's primary focus is to work with individuals and/or organizations that are interested in Certification (CCM®/CDMS®), related products and services through CCMC's broader marketing and promotions efforts; foster strategic partnerships and alliances; and provide insight and guidance related to industry trends and developments.
Vivian has been involved in case management for more than twenty years. She has held staff and administrative positions on both the independent and acute care side of the industry. 
On the independent side, she has developed and implemented case management and precertification functions for independent case management companies and third party administrators. She has worked with self-insured employer groups, assisting in the review and recommendation of benefits for inclusion in self-insured plans.
On the acute care side, she has revised and implemented case management processes utilizing a model focusing on quality, cost effective outcome, and improved resource utilization for both case management and social work functions. Vivian has also revised the appeals process, leading to better recording, tracking, trending and reporting of denials, as well as a reduction in overall denials. Vivian has published articles on case management topics, as well as presented at case management conferences and taught continuing education courses. She was a founding member of the Long Island chapter of CMSA, and served on the Board and the conference committee of the NYC chapter CMSA.
Vivian was a member of the inaugural class of certified case managers (CCMs), and has been working with CCMC as a volunteer for more than 10 years. She is a former Commissioner, and past Chair for the Commission.  During her service as Chair, she was instrumental in the implementation of computer based testing, as well as the development of the online dashboard for CEUs and recertification. She has also facilitated the item writing workshops that ensure that the test pool questions test current practice and information relevant in the field of case management, and has served as Chair of numerous committees for CCMC, most recently the Ethics and Professional Practice Committee, overseeing the revision of the Code of Professional Conduct.
Vivian earned her nursing diploma from St. Clare's Hospital and Health Center School of Nursing, her BS from CW Post Center of Long Island University, her MS in Nursing from Seton Hall University, and her DNP from American Sentinel University. She is board-certified in case management by both the Commission for Case Manager Certification and the American Nurses Credentialing Corporation.