Our stakeholders are organizations who can affect or be affected by the achievement of the Commissions objectives.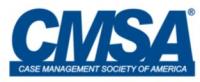 The Case Management Society of America supports and promotes the CCM credential and is the leading non-profit association dedicated to the support and development of the profession of case management. For more information on this collaborative, visit www.cmsa.org or follow CMSA on Twitter @CMSANational.

The National Association of Social Workers (NASW) recognizes the CCM exam as the proxy for board-certification for social workers in case management. For more information regarding this collaborative, please contact NASW at credentialing@naswdc.org or 1.800.638.8799.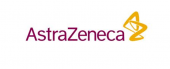 AstraZeneca is a global, innovation-driven biopharmaceutical business that focuses on the discovery, development and commercialisation of prescription medicines, primarily for the treatment of cardiovascular, metabolic, respiratory, inflammation, autoimmune, oncology, infection and neuroscience diseases. AstraZeneca operates in over 100 countries and its innovative medicines are used by millions of patients worldwide. For more information please visit: www.astrazeneca.com.


Regeneron Pharmaceuticals is the leader in human antibody technologies and have built a pipeline of antibody drug candidates against both novel and validated drug targets in diseases ranging from cancer to rheumatoid arthritis. At Regeneron they make it their business every day to bring innovative thinking to the challenge of discovering and developing new medicines. Their pursuit has one singular intent – to improve therapeutic outcomes for patients.
 

The Aging Life Care Association™ (ALCA) is an organization of practitioners whose vision is a world where adults and their families live well as they face the challenges of aging.  ALCA is committed to maximizing the independence and autonomy of older  adults and persons with disabilities and strives to ensure the highest quality and most cost-effective health and human services. Members assist their clients and families cope with the aging issues, through education, advocacy, counseling, and service delivery. ALCA also serves to educate and protect the consumer in obtaining quality care. Since its inception in 1985, ALCA (formerly known as the National Association of Professional Geriatric Care Managers) has become the recognized leader in Aging Life Care™. The media, educators, employers, and professional societies often call upon the association or its members to speak on topics related to elder care. Visit their website at aginglifecare.org.

L.A. Care was Established in 1997, L.A. Care Health Plan is an independent local public agency created by the state of California to provide health coverage to low-income Los Angeles County residents. We are the nation's largest publicly operated health plan. Serving more than 1.8 million members in five health plans, they make sure our members get the right care at the right place at the right time.

AMSUS was organized in 1891 and chartered by Congress in 1903 to advance the knowledge of healthcare within the federal agencies and to increase the effectiveness of its members. AMSUS created the Sustaining Member Section in 1953 to bring together private healthcare industry representatives with key Department of Defense, Department of Veterans Affairs, and U.S. Public Health Service decision makers. The Commission was inducted as a Sustaining Member in November, 2011.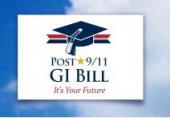 Post 911 GI Bill is a new education benefit program is for individuals that served on active duty after September 11, 2001. Individuals may be eligible if they have served at least 90 days on active duty. A graduated scale of benefits is payable up to the maximum of 36 months of aggregate service. Benefits are generally paid for programs of education at Colleges and Universities in the State. For more information visit the VA website at http://www.state.nj.us/military/saa/licensing_cert.html & www.state.nj.us/military/saa/cd.html & www.gibill.va.gov.  Payment for the CCM exam has been approved by the U.S. Department of Veterans Affairs (VA) as reimbursable under the GI Bill for licensing and certification.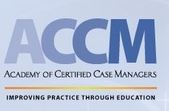 ACCM enables its members to maintain their certification by making available a stream of continuing education as home study programs. New programs are published bi-monthly in the Academy's official journal CareManagement. Completion of these programs and their CEU examinations, allow ACCM members to receive Certificates of Completion that are accepted by the Commission for Case Manager Certification.

For over 25 years, DecisionHealth® has served as the industry's leading source for news, analysis and instructional guidance with brand names such as Home Health Line and Part B News. Our unique blend of award-winning on-staff journalists and unmatched access to health care executives, providers and their administrative staffs results in business management advice and operationally focused editorial that has captured the attention of nearly 100,000 home health care professionals and specialty physician practices.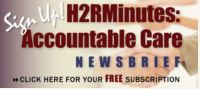 Produced by Health2 Resources, H2RMinutes: Accountable Care brings you targeted, timely news about advanced models of care. The Commission is pleased to be a founding sponsor of H2RMinutes: Accountable Care. H2RMinutes: Accountable Care has been tracking the great interest in ACOs since CMS released the first set of regulations for a new model of health care delivery. Since its inclusion as a test model for improving health care delivery via the Affordable Care Act, the ACO has been an area of keen interest for those interested in health care transformation.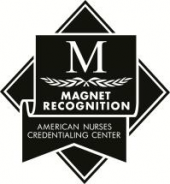 The professional certifications that are Magnet approved are listed in 3 categories according to their accreditation status.  The CCM certification can be found in Category M, which includes national multidisciplinary certifications. For your ease, please click on the url and see the listing "Selected Examples of National Certification for Submission on the DIF. http://www.nursecredentialing.org/Magnet/Magnet-CertificationForms.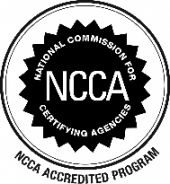 The National Commission for Certifying Agencies(NCCA) was created in 1987 by ICE to help ensure the health, welfare, and safety of the public through the accreditation of a variety of certification programs/organizations that assess professional competence. Certification programs that receive NCCA Accreditation demonstrate compliance with the NCCA's Standards for the Accreditation of Certification Programs, which were the first standards for professional certification programs developed by the industry.

NQF is a private sector standard-setting organization whose efforts center on the evaluation and endorsement of standardized performance measurement. Comprised of a diverse group of healthcare stakeholders, NQF works to improve the quality of American healthcare by infusing daily health practices with higher standards and routine measures of how and when patients' needs are being effectively and efficiently met.  The Commission joined NQF as a member organization in 2011.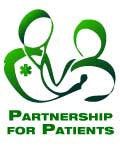 Partnership for Patients: Better Care, Lower Costs, a new public-private partnership that will help improve the quality, safety, and affordability of health care for all Americans.  The Partnership for Patients brings together leaders of major hospitals, employers, physicians, nurses, and patient advocates along with state and federal governments in a shared effort to make hospital care safer, more reliable, and less costly.

The Patient Centered Primary Care Collaborative (PCPCC) is a coalition of major employers, consumer groups, patient quality organizations, health plans, labor unions, hospitals, clinicians and many others who have joined together to develop and advance the patient centered medical home (PCMH).